デジモンテイマーズ
digimontamers resources

このコンテンツは小中千昭個人が設置し、書き記したものです。

(C)本郷あきよし 東映アニメーション

The contents of this website are part of the personal website of Chiaki J. Konaka,
and were written entirely on his own.
&copy Akiyoshi Hongo, Toei Animation.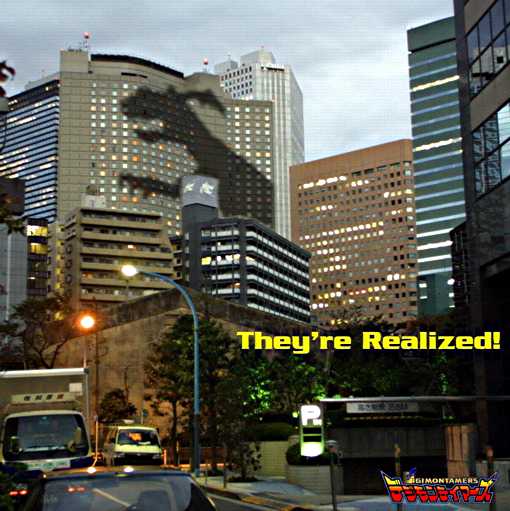 デジモンテイマーズは、2001年4月から2002年3月までの一年間、全51本を放送した、東映アニメーション製作のTVアニメーション・シリーズです。
このコンテンツは、シリーズ構成を担当した小中千昭の、主には資料的なものを御紹介するものです。
本サイトにある画像、テキストの無断引用を禁止させて戴きます。リンクは自由に張って戴いて構いません。

Digimon Tamers was a TV animation series by TOEI Animation, with a total of 51 episodes broadcast from April 2001 to March 2002 (September 2001 to June 2002 in the USA as "Digimon: Season Three").

The contents of this website introduce the research materials gathered by Chiaki J. Konaka, the story developer/story editor for Digimon Tamers.

Please feel free to link to this website, but DO NOT take any of the images or text without permission.


If you want to contact to me, mailto:cjk@konaka.com
But I can't answer any questions about the story, digimons,and the characters.

I appreciated the English Version has been translated by Ms. Amy Sasaki.
Thank you so much.
What's New:

2002/09/15 Some mistakes (spelling of the names) are corrected. (Thanx, Simon)

2002/09/06 シナリオハンティング写真集 Location Photosをアップしました。これにて一応予定していたコンテンツは全てアップしました。
Contents

Uncredited Staff List
クレジットされなかったスタッフのリスト(不完全版)

A list of staff who never appeared in the credits.
(Incomplete version.)

---

Casting List
キャラクター名、キャストのリスト(不完全版)

A list of the Japanese character names and voice actor cast.
(Incomplete version.)

---

About Characters

キャラクターについての、あとがき的なノーツ(不完全版)

Various notes and afterthoughts on the characters of
Digimon Tamers (incomplete version)

---

D-Reaper Report

デ・リーパーの基本設定書。

The basic set-up and back story for the D-Reaper.

---

ADR Variations
エージェント・デ・リーパーの各形態・タイプ詳説。

An explanation of the various forms and types of the
"Agent D-Reapers".

---

Chronicle
「デジモンテイマーズ」物語が始まる前までの、ネットワーク/人工知性発達史年表。

A historical chart of the development of world-wide networks
and artificial intelligence in the years leading up to "Digimon Tamers".

---

Aramaki Works
CGデザイン・荒牧伸志さんのボード集。

Conceptual art by CG Designer Shinji Aramaki


---

CJK's Pictures
デジタル・ワールドの構造図など、小中が作成した制作用図版。合成写真も併せて御紹介。

Structural maps of the Digital world, and other art
created by Chiaki J. Konaka to aid in the development of Digimon Tamers.
Special Effects photos are also on display.

---

Early Planning
初期の構成案

Early concepts for the series


---

Location Photos

シナリオ・ハンティングの為に撮った写真ギャラリー。(準備中)

A photo gallery of pictures taken
while hunting for scenes and backgrounds.

---

CJK's Scenarios
小中が担当した話数のリスト。

A list and the scenarios of the episodes written by Chiaki J. Konaka

---

Link
関連公式サイト・リンク

Links to other official sites.
SF Japan Vol.5 (発売中)所載

1984

小中千昭
イラスト:渡辺けんじ

徳間書店
ISBN4-19-720214-8

タカトもギルモンも登場しません。
しかし、テイマーズを楽しんでくださった、大人の方々には楽しんで戴けると思います。是非感想をお聞かせください。

In SF Japan( Japanese Book) Volume 5 (Tokuma Shoten, ISBN4-19-720214-8),
there is a short story entitled "Digimon Tamers 1984", written by Chiaki J.
Konaka and illustrated by Kenji Watanabe. Takato, Guilmon, and their
friends do not appear. However, the adult audience who enjoyed Digimon
Tamers will likewise enjoy this story.


To Alice6 --Chiaki J. Konaka's Web--